Jay F. Hein
Jay Hein is president of Sagamore Institute, an Indianapolis-based think tank that he helped found in 2004. He was Deputy Assistant to the President and Director of the White House Office of Faith-Based and Community Initiatives from August 2006 to August 2008. Hein serves as Distinguished Senior Fellow at Baylor University's Institute for the Study of Religion and as director of the Foundation for American Renewal established by US Senator Dan Coats. Hein is a member of the Office Depot Foundation board of directors and managing director of ISOKO, an African free market think tank. Earlier in his career, Hein was a welfare reform policy advisor to Governor Tommy Thompson of Wisconsin from 1994 to 1997 and director of civil society programs at the Hudson Institute from 1997 to 2004. Hein received a Bachelors of Arts degree from Eureka College and an Honorary Doctor of Laws from Indiana Wesleyan University.
[Source: http://www.sagamoreinstitute.org/leadership/jay-hein]
---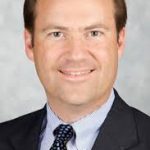 Jay F. Hein
: To Educate for Citizenship? Can Responsibility and Civic Awareness be Regained?
---