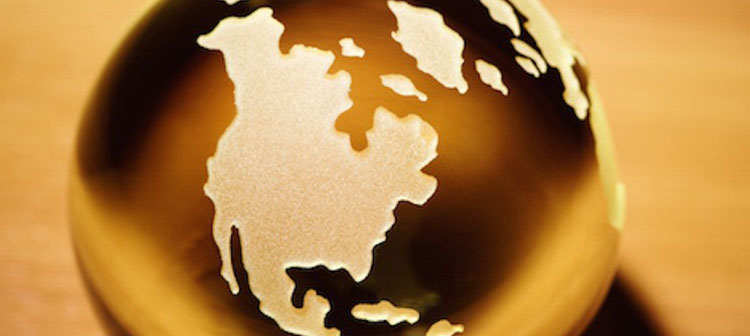 ---
 A generation ago at the end of the Cold War many believed America was entering a time of renewed purpose.  The values of ordered liberty triumphed over Communism and collectivism, indeed they underscored what should have been a time of flourishing across the land.  Yet in the aftermath of the terrorist attacks of September 11, 2001, the story of 21st-century America seems to be one of resurging radical progressive priorities.  Identity politics has been shifting social and political dynamics, possibly permanently.  Still on the cusp of this new century as we are, what does it mean to be an American today?  How have our conceptions of ourselves as Americans changed?  How do our understandings of ourselves as Americans shape the possibilities for ordered liberty and constitutional and cultural renewal?
Friday, October 2
4:00 - 6:00 Registration
5:30 - 6:00 Fellowship Orientation
6:00 - 7:00 Reception
7:00 - 9:00 Dinner Program
Chairman: Ingrid A. Gregg, President, The Philadelphia Society
Keynote Address: Reviving National Character in the Midst of Political Disorder
William B. Allen, Michigan State University
Saturday, October 3
8:30 -10:00 What Defines an American?
Chairman: Herman Belz. University of Maryland (Emeritus)
Richard Gamble, Hillsdale College
Christopher Burkett, Ashbrook Center, Ashland University
Brandon McGinley, Pennsylvania Family Institute
10:15 – 11:45 The Shifting Dimensions of Nationalism
Chairman: Christine Henderson, Liberty Fund, Inc.
Steven Grosby, Clemson University
G.M. Curtis, Hanover College
David French, National Review 
Luncheon
12:00 -1:30 Chairman: Christopher G. Long
Luncheon Address: Americans In An Age Of Parody: Who we are. Who we were. Who we've never been.
Ralph Kinney Bennett, Author & Editorial Consultant
2:00 - 3:30
Identity Across the Americas

Chairman: Ramón Parellada, Universidad Francisco Marroquín
Alejandro Chafuen, Atlas Economic Research Foundation
Carroll Rios Rodriguez, Universidad Francisco Marroquín
Ross Emmett, Michigan State University
3:30 - 4:00 Coffee Break
 4:00 - 5:30 To Educate for Citizenship? Can Responsibility and Civic Awareness be Regained?
Chairman: Matthew Spalding, Hillsdale College
Colleen Sheehan, Villanova University
Jay Hein, Sagamore Institute
Wilfred McClay, Oklahoma University
William B. Allen is professor of Political Philosophy in the Department of Political Science at Michigan State University. He has published extensively, most notably, George Washington: A Collection (Liberty Press). Other publications include George Washington: America's First Progressive (Peter Lang, Inc.); The Personal and the Political: Three Fables by Montesquieu (UPA), Re-Thinking Uncle Tom: The Political Philosophy of H. B. Stowe; Habits of Mind: Fostering Access and Excellence in Higher Education (with Carol M. Allen; Transaction), The Essential Antifederalist (with Gordon Lloyd, Rowman & Littlefield) and The Federalist Papers: A Commentary (Peter Lang, Inc.). An expert on liberal arts education, its history, importance and problems, Allen served previously on the National Council for the Humanities and as Chairman and Member of the United States Commission on Civil Rights. He is also Chairman and co-founder of Toward A Fair Michigan, whose mission was to further understanding of the equal opportunity issues involved in guaranteeing civil rights for all citizens, and to provide a civic forum for a fair and open exchange of views on the question of affirmative action.
Ralph Kinney Bennett is a writer, writing coach and editorial consultant living in Ligonier, Pa. and Delray Beach, Fla.  He was a reporter and feature writer for The New Haven Register, The Philadelphia Inquirer and The National Observer. He retired in 2001 as Assistant Managing Editor in the Washington Bureau of The Reader's Digest, where he covered national and international affairs for more than 30 years, writing on a wide variety of subjects and heading up major investigative projects.  In recent years many of his articles have appeared in TCS Daily, The American, National Review and numerous on-line sites.  He served for many years on the board of the National Journalism Center.  He is a trustee of the Fort Ligonier Association and an active firefighter with Ligonier Volunteer Hose Co. No. 1.
Christopher Burkett is Associate Professor Political Science, Co-Chair of the Master of American History and Government Program, Co-Director of the Ashbrook Scholar Program at Ashland University. He is editor of the Ashbrook Center's book, 50 Core American Documents: Required Reading for Students, Teachers, and Citizens (2013), and author of several articles and chapters, including "Remaking the World: Progressivism and American Foreign Policy" (Heritage Foundation, 2013), "James Madison and the Grand Convention: The Great Difficulty of Representation" (with Gordon Lloyd, in A Blackwell Companion to James Madison and James Monroe, 2012), and "The American Founding and Conservative Foreign Policy Today" (in Modern America and the Legacy of the Founding, 2006). Dr. Burkett is also the 2011 recipient of the Edward and Louaine Taylor Excellence in Teaching Award at Ashland University. He serves as faculty advisor to Student Senate, and was named Ashland University's Outstanding Male Faculty Member of the Year for 2007-08. He earned his M.A. and Ph.D. in politics from the University of Dallas.
Alejandro Antonio Chafuen is Second Vice President of the Philadelphia Society and president of the Atlas Network (Atlas Economic Research Foundation), which works to help create and nurture think tanks across the globe. Chafuen is on the governing board of several think tanks including Fraser Institute, in Canada; Acton Institute, in Michigan; Center for Legal Integrity, (US); CEDICE (Venezuela); and Fundación Internacional para La Libertad (Madrid). He is president and founder of the Hispanic American Center for Economic Research (www.hacer.org), and the International Freedom Educational Foundation (www.theifef.org) and trustee of Grove City College (PA). Chafuen is trustee of the Chase Foundation of Virginia, and member of the John Templeton Foundation, The World Charity Foundation and the Templeton Religion Trust.  A U.S. citizen, born in Argentina in 1954, and a graduate of the Argentine Catholic University, Chafuen received his Doctorate under Dr. Hans F. Sennholz, a disciple of Ludwig von Mises, and an honorary doctorate from the Universidad Francisco Marroquín. Among his many writings, he is the author of Faith and Liberty which has been translated into Polish, Czech, Italian, Slovenian, and Spanish. He has been member of the Mont Pelerin Society since 1980. In 2007 he received the Nassau Institute Freedom Prize, in 2010, the Global Leadership Award from the Leadership Institute US, and in 2014, the Walter Judd Freedom Award from The Fund for American Studies. Chafuen writes a column for Forbes.com on think tanks and intellectual entrepreneurship.
Geoge M. Curtis III was a Professor of American History at Hanover College and a Fellow at Liberty Fund with major fields of teaching interest in the American Revolution and American Constitutional and Legal History.  With Harold B. Gill he co-edited A Man Apart: The Journal of Nicholas Creswell (2009).  He is currently involved in the Indiana Bicentennial celebration.  His immediate interest is in the current destiny of the Chicago Cubs. 
Ross B. Emmett is Professor of Political Economy and Political Theory & Constitutional Democracy, as well as Director of the Smith-Tocqueville Center for Studies in Political Economy, at James Madison College, Michigan State University. A historian of economic thought, his work is concerned with the constitutional political economy of a free society and the enhancement of the bourgeois virtues that support it. He is currently writing a biography of the Chicago economist Frank H. Knight, co-authoring a book on T. Robert Malthus' contributions to constitutional political economy, and planning a book on the history of the relation of economics and Christian theology since the 1830s.
David French is a staff writer at National Review, an attorney (concentrating his practice in constitutional law and the law of armed conflict), and a veteran of Operation Iraqi Freedom. He is the author or co-author of several books including, most recently, the No. 1 New York Times bestselling Rise of ISIS: A Threat We Can't Ignore. He is a graduate of Harvard Law School, the past president of the Foundation for Individual Rights in Education (FIRE), and a former lecturer at Cornell Law School. He has served as a senior counsel for the American Center for Law and Justice and the Alliance Defending Freedom. David is a major in the United States Army Reserve (IRR). In 2007, he deployed to Iraq, serving in Diyala Province as Squadron Judge Advocate for the 2nd Squadron, 3rd Armored Cavalry Regiment, where he was awarded the Bronze Star. He lives and works in Columbia, Tennessee, with his wife, Nancy (who is also a New York Times bestselling author), and three children.
Richard Gamble is Professor of History and the Anna Margaret Ross Alexander Professor of History and Politics at Hillsdale College. His books include The War for Righteousness and The Great Tradition (both from ISI) and In Search of the City on a Hill. Currently, he is writing a book for Cornell University Press on the Battle Hymn of the Republic and American civil religion. He serves on the editorial boards of Modern Age, Humanitas, and The American Conservative.
Steven Grosby, Professor of Religion at Clemson University, received his PhD from the Committee on Social Thought of the University of Chicago. His areas of research include the ancient Near East, the Hebrew Bible, the relation between religion and nationality, and Social and Political Philosophy. His recent works include Nationalism: A Very Short Introduction (2005), Biblical Ideas of Nationality: Ancient and Modern (2002) and the edition and translation of Hans Freyer, Theory of Objective Mind: An Introduction to the Philosophy of Culture (Series in Continental Thought No. 25 1998). He has also edited three volumes of selected writings of Edward Shils, A Fragment of a Sociological Autobiography: The History of My Pursuit of a Few Ideas (2007),The Virtue of Civility (1997), and The Calling of Education (1997). His many articles have appeared in journals such as Zeitschrift fur die alttestamentliche Wissenschaft, History of Religions, Journal of the Economic and Social History of the Orient, Archives Europeennes de Sociologie, Hebraic Political Studies, Azure, and Nations and Nationalism. He has also co-edited Nationalism and Ethnosymbolism: History, Culture and Ethnicity in the Formation of Nations (2007) and Nationality and Nationalism–a four volume Reader (2004).
Jay Hein is president of Sagamore Institute, an Indianapolis-based think tank that he co-founded with US Senator Dan Coats in 2004. He was Deputy Assistant to the President and Director of the White House Office of Faith-Based and Community Initiatives from August 2006 to August 2008. Hein serves as Distinguished Senior Fellow at Baylor University's Institute for the Study of Religion and he directs the ISOKO Institute, an African think tank aimed at enterprise solutions to poverty.  Earlier in his career, Hein was a welfare reform policy advisor to Governor Tommy Thompson of Wisconsin from 1994 to 1997 and director of civil society programs at the Hudson Institute from 1997 to 2004. Hein received a Bachelors of Arts degree from Eureka College and an Honorary Doctor of Laws from Indiana Wesleyan University.  He is author of The Quiet Revolution, a book about faith, service and better communities.  He is also editor of The New Wisconsin Idea: Reinventing Public Compassion for the 21st Century and he serves as Editor-in-Chief of American Outlook, a public policy journal.
Wilfred M. McClay is an American intellectual historian, a noted conservative public intellectual, and the current occupant of the G.T. and Libby Blankenship Chair in the History of Liberty at the University of Oklahoma. McClay graduated from St. John's College and The Johns Hopkins University, from which he received a Ph.D. in history in 1987. He taught at Georgetown, Tulane, Johns Hopkins, and the University of Dallas before moving to the University of Tennessee at Chattanooga in 1999, where he held the SunTrust Bank Chair of Excellence in Humanities. McClay is a Senior Scholar at the Woodrow Wilson International Center for Scholars, a Senior Fellow at the Ethics and Public Policy Center, a member of The Philadelphia Society, and a member of the Society of Scholars at the James Madison Program in American Ideals and Institutions of Princeton University. From 2002 through 2012, he served on the National Council on the Humanities, the advisory board for the National Endowment for the Humanities. McClay serves on the Board of Visitors of Ralston College and on the editorial/advisory boards of The Wilson Quarterly, First Things, Society, The University Bookman, The New Atlantis, and The City.
Brandon McGinley writes about politics, faith, and culture from his hometown of Pittsburgh, Pennsylvania.  His writing has appeared in print in National Review, Fare Forward, the Pittsburgh Post-Gazette, the Harrisburg Patriot-News, and the Pittsburgh Catholic and online at First Things, Public Discourse,The Week, The Federalist, National Review Online, Acculturated, and The Imaginative Conservative.  He has also contributed to and edited books for Our Sunday Visitor Catholic publishers.  Brandon works as Field Director for the Pennsylvania Family Institute, a non-profit, non-partisan public policy organization in Harrisburg. 
Carroll Rios de Rodriguez obtained an MA in Latin American Studies from Georgetown University in 1989 and a BA in Government modified with Economics from Dartmouth College in 1987.  Soon after her return to Guatemala City she was invited to become a Trustee of Francisco Marroquín University, where she is a professor. She served as Dean of the Political Science and International Relations Institute (EPRI) and founded the Public Choice Center at the university, running it for seven years.  In 1995, she was invited to become the first female member of the Board of Directors of the Center for Economic and Social Research (CEES), a 1959 think tank.  For 15 years she wrote a weekly column for Siglo Veitiuno, a Guatemalan newspaper, and as of 2013 she has been writing weekly for the magazine Contra Poder.  Guatemalan journals and magazines, the Wall Street Journal, the Friedrich Naumann Foundation´s Perfiles Liberales and Cato Institute´s Regulation Magazine, have also published Carroll Rios. In 2014, she helped found the Instituto Fe y Libertad, a think tank that studies the link between freedom and the Judeo-Christian principles that lead to human flourishing. Other areas of interest include Public Choice, Latin American development theory, decentralization, water rights, and population studies. 
Dr. Colleen A. Sheehan is Professor of Politics and Director of the Ryan Center for the Study of Free Institutions and the Public Good at Villanova University, where she teaches courses in American Political Thought and Politics and Literature. She has served in the Pennsylvania House of Representatives and is currently a member of the Pennsylvania State Board of Education. She is author of James Madison and the Spirit of Republican Self-Government (Cambridge University Press, 2009), co-editor of Friends of the Constitution: Writings of the Other Federalists 1787-1788, and author of numerous articles on the American Founding and eighteenth century political and moral thought, which have appeared in journals such as the William and Mary Quarterly, American Political Science Review, Review of Politics, and Persuasions: The Jane Austen Journal. Her new book, The Mind of James Madison: The Legacy of Classical Republicanism, is scheduled for release fall 2014 from Cambridge University Press. She is also working with Jack Rakove on a volume of writings on The Federalist as well as a book manuscript on The Ethics of Jane Austen.