Ramón Parellada
Ramón Parellada was born in Dallas, Texas in 1961. His parents moved to Guatemala two months later where they have resided ever since. He married María Mercedes and together they are raising four children: Jaime (22), Lourdes María (20), María Mercedes (18) and Javier (16). He is a Businessman and Director of companies in flexible packaging manufacturing, blow molding containers, thermal cups, raw materials and plastics recycling.
Mr. Parellada is a Chemical and Industrial Engineer by training with a Master in Business Administration from Universidad Francisco Marroquin – Guatemala. He has also finished a Master in Economics at UFM and is currently working in his thesis. He is currently a teacher of different courses for graduate and undergraduate students in free-market economics, money and banking and managerial economics.
Treasurer and Trustee of Universidad Francisco Marroquín. Member and former treasurer of "Asociación Módulos de Esperanza" and "FUNDAYUDA" (charity organizations). Director of CEES (Centro de Estudios Económico-Sociales). Member of "Philadelphia Society". Member of the Guatemalan Chamber of Journalism. Columnist in the daily newspaper Siglo XXI.
[Source: https://actonmba.ufm.edu/index.php/Our_teachers#Ram.C3.B3n_Parellada]
---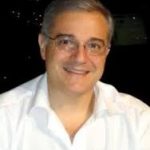 ---