Colleen Sheehan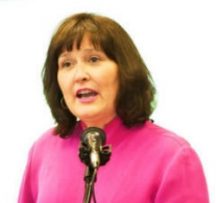 Colleen A. Sheehan is Professor of Politics at Villanova University, Director of the Ryan Center for Free Institutions and the Public Good, and has served in the Pennsylvania House of Representatives. She is author of James Madison and the Spirit of Republican Self-Government(Cambridge University Press, 2009), co-editor of Friends of the Constitution: Writings of the Other Federalists 1787-1788, and author of numerous articles on the American Founding and eighteenth century political and moral thought which have appeared in journals such as William and Mary Quarterly, American Political Science Review, Review of Politics, and Persuasions: The Jane Austen Journal.  She is currently completing two books: one on James Madison, the Classics, and the Foundations of Republican Government, and another on the ethics of Jane Austen.
She received her B.A. in Political Science from Eisenhower College, her M.A. in Government and her Ph.D. in Political Philosophy and American Government from Claremont Graduate School.
[Source: http://ashbrook.org/about/faculty/colleen-sheehan/]
---
Colleen Sheehan
: To Educate for Citizenship? Can Responsibility and Civic Awareness be Regained?
---