John Hood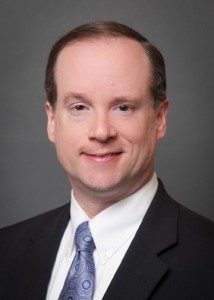 John Hood is president of the John William Pope Foundation, a Raleigh-based grantmaker that supports public policy organizations, educational institutions, arts and cultural programs, and humanitarian relief in North Carolina and beyond.
Hood is also chairman of the board at the John Locke Foundation, a North Carolina think tank that issues reports, hosts events, produces broadcast programs, and publishes Carolina Journal, which serves a monthly audience of more than 250,000 North Carolinians through its print, radio, and online editions as well as its news service for local newspapers. Hood helped found JLF in 1989 and served as its president from 1995 to 2014.
Since 1986, Hood has written a syndicated column on politics and public policy for North Carolina newspapers. It currently appears regularly in the Winston-Salem Journal, GreensboroNews & Record, Asheville Citizen-Times, Wilmington Star-News, and newspapers in more than 60 other communities. He also writes a regular column, "Free & Clear," for Business North Carolina magazine and serves as a weekly panelist on "NC SPIN," a political talk show broadcast on 26 television and radio stations across the state.
Hood is the author of seven books. The most recent one is Catalyst: Jim Martin and the Rise of North Carolina Republicans (2015). Hood's other books include Our Best Foot Forward: An Investment Plan for North Carolina's Economic Recovery (2012), Selling the Dream: Why Advertising is Good Business (2005), Investor Politics (2001), The Heroic Enterprise: Business and the Common Good (1996), and two volumes of family history.
Hood writes and comments frequently for national media outlets, particularly National Review and its blog "The Corner." His articles have appeared in both magazines — such as Readers' Digest, The New Republic, Military History, and Reason — and in newspapers, including The Wall Street Journal, USA Today, and The Chicago Tribune.
At the Locke Foundation, Hood created the E.A. Morris Fellowship for Emerging Leaders, a yearlong program that prepares young North Carolinians for leadership roles in business, government, and nonprofits. He also serves on the faculty and board of directors at the N.C. Institute of Political Leadership, on the boards of the Student Free Press Association and the Pope Center for Higher Education Policy, as co-chair of the North Carolina Leadership Forum, and as a member of the North Carolina Commission on the Administration of Law & Justice.
Hood received his degree in journalism in 1988 from the University of North Carolina at Chapel Hill, where he founded a magazine called The Carolina Critic was eventually published on six university campuses. Hood currently serves on the UNC-Chapel Hill Board of Visitors and as chairman of the Carolina Liberty Foundation, which provides financial support to conservative and libertarian student groups at Chapel Hill.
He is a Mecklenburg County native and currently resides in Wake County with his wife, two sons, and a stepdaughter.
---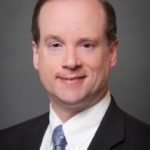 John Hood
: Can America Still Be a Land of Opportunity, Entrepreneurship, and Prosperity?
---