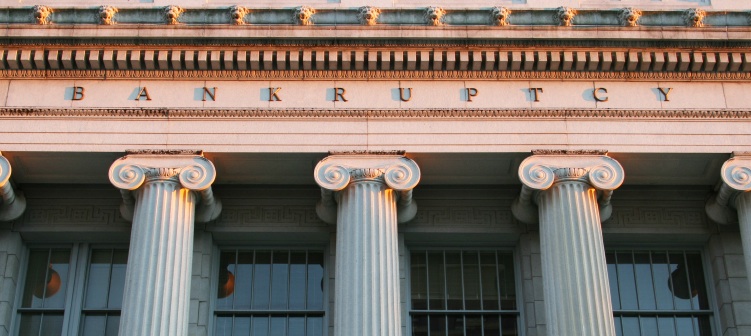 ---
Why do we have a welfare state and what are its consequences for ordered liberty?
Thirty years after the arrival of the Reagan Revolution was thought to have ushered in the end of the New Deal era, 16 years after the Gingrich Revolution arrived in Washington to continue the job, and 14 years after President Bill Clinton capitulated in "ending welfare as we know it," Americans find themselves on the cusp of a vast expansion of their welfare state to near-European dimensions.  Liberals understandingly revel in their good fortune while it lasts, while conservatives are bewildered: "What happened?"
 Steven Hayward
Forward to William Voegeli's
Never Enough: America's Limitless Welfare State (2010)
The fiscal crises of European welfare states and American cities such as Detroit have served as a cautionary tale for American public policy and have posed a dramatic backdrop for recent books such as Sam Gregg's Becoming Europe: Economic Decline, Culture, and How America Can Avoid a European Future (Encounter Books, 2013) and Daniel Hannan's Why America Must Not Follow Europe (Encounter Broadsides, 2011) as well as policy conferences, such as CATO's 2012 "Europe's Crisis and the Welfare State: Lessons for the United States."
With the rollout of Obamacare now underway, the prospects for restraining the American welfare state in the name of limited government and federalism look increasingly dim.
The Philadelphia Society's fall 2014 meeting will seek to understand why, when the evidence of failure—from dependency to fiscal insolvency—abounds, the welfare state retains its hold in national policy.  We will examine the European origins of the welfare state; consider the intellectual influences that shaped the growth of welfarism in America; look at some of the latest data on the consequences of welfare policy; and debate whether conservatism can offer principles and policies that might effectively limit the welfare state.
**Meetings of The Philadelphia Society are for members and invited guests only. For more information, please contact us.**
Friday, October 10
4:00 - 6:00      Registration
5:30 - 6:00      Fellowship Orientation
6:00 - 7:00      Reception
7:00 - 9:00      Dinner – Performance by Hillsdale College Choir
Chairman: Joseph F. Johnston, Jr., President, The Philadelphia Society
Keynote Speaker:  Daniel Hannan, Member of the European Parliament (South East England)
Saturday, October 11
8:30 - 10:00      Origins of the Welfare State
Chairman: Paul Kengor, Grove City College
Eric Kurlander, Stetson University
Gillis Harp, Grove City College
Joseph F. Johnston, Jr., President, The Philadelphia Society
10:15 -11:45      Is the Welfare State as Bad as We Think?  Reflecting on the Consequences
Chairman: Harry Veryser, University of Detroit Mercy
Michael Tanner, CATO
Harry Hutchison, George Mason University School of Law
Patrick Fagan, Family Research Council
12:00 - 1:40      Luncheon
Chairman: Ingrid Gregg, The Earhart Foundation
Maura Corrigan, Director, Michigan Department of Human Services
2:00 - 3:30      Philanthropy, Family, and Community Renewal
Chairman: Richard Brake, Institute for Family Studies
Clark Durant, Cornerstone Schools
Heather Pfitzenmaier, The Heritage Foundation
Stuart Ray, Guiding Light Mission
3:30 - 4:00      Coffee Break
4:00 - 5:30      Can the Welfare State be Effectively Limited?
Chairman, Samuel Gregg, Acton Institute
William Voegeli, Claremont Institute
 Kevin Williamson, National Review
Lawson Bader, Competitive Enterprise Institute
6:00 - 7:30      Acton Institute Reception for Philadelphia Society — The Acton Institute, 98 E. Fulton St.
Sunday, October 12
8:30 - 3:00     Optional Visit to The Russell Kirk Center
October 12, 2014 RKC Tour & Lunch

Register for the optional Sunday trip to The Russell Kirk Center in Mecosta, MI:
October 12, 2014 RKC Tour & Lunch