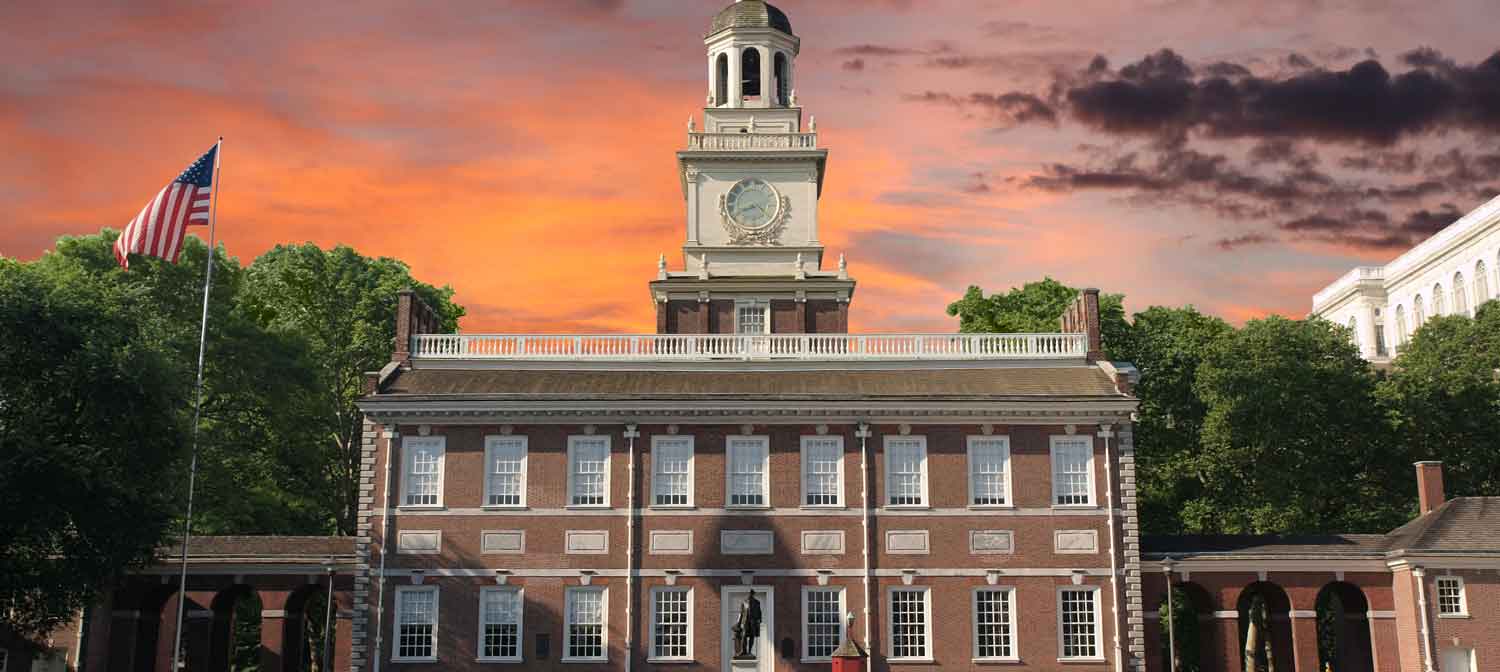 ---
As always, we use history, the lamp of experience, to provide a reasonable basis for action in the present. We have an historical gallery of classical republicans in our online exhibit: Print Exhibition of Classical Republicans, Whigs, and Tories, 1650-1750.
George Washington reminds us in his First Inaugural Address: "The preservation of the sacred fire of liberty and the destiny of the republican model of government are justly considered, perhaps, as deeply, as finally, staked on the experiment intrusted to the hands of the American people."
Friday
4:00 - 6:00 Registration
5:30 - 6:00 Scholarship Orientation
6:00 - 7:00 Reception
7:00 - 9:00 Dinner
Lee Edwards, The Heritage Foundation, Chairman
Forrest McDonald, University of Alabama, Extended Version of Speech
Saturday
8:30 - 10:00 Foundations of Republican Government: Self-Interest, Commerce, and Virtue
James E. Hinish, Jr., Regent University, Chairman
Gary McDowell, University of Richmond
Jean Yarbrough, Bowdoin College
Barry Shain, Colgate University, Speech
10:15 - 11:45 Republicanism, Federalism, and the Constitution
Gary L. Gregg, McConnell Center, University of Louisville, Chairman
Ross Lence, University of Houston
George Carey, Georgetown University
Ralph A. Rossum, Claremont McKenna College, Extended Version of Speech
Thomas Jefferson, First Inaugural Address, March 4, 1801, asked for the "support of the state governments in all their rights, as the most competent administrations for our domestic concerns and the surest bulwarks against anti-republican tendencies."
One of our past Presidents, Mel Bradford, pointed out: "We were republican long before we were a republic."
Luncheon
12:00 - 1:30 The Republic and the Conservative Movement
Charles R. Kesler, Claremont Institute, Chairman
Harry V. Jaffa, Claremont Men's College
Harry Jaffa succinctly stated: "The moral rightness of republican government was moreover identical, in principle, with the moral wrongness of slavery. Republican government could not be right unless slavery was wrong." (A New Birth of Freedom, p. 403)
2:00 - 3:30 Religion & Republicanism
W. Winston Elliott III, Center for the American Idea, Chairman
Ellis Sandoz, Louisiana State University, Extended Version of Speech
John G. West, Jr., Seattle Pacific University

Daniel L. Dreisbach, American University, Extended Version of Speech
John Adams stated that the Bible served as "the most republican book in the world."
3:30 - 4:00 Coffee Break
4:00 - 5:30 Keeping a Republic: Transmitting the Torch to the Younger Generation
Steven D. Ealy, Liberty Fund, Inc., Chairman
Matthew Spalding, The Heritage Foundation
Stephen Klugewicz, Bill of Rights Institute, Extended Version of Speech
Jeffry Morrison, Regent University, Visiting at Princeton University
C. Bradley Thompson, Ashland University
On Sept. 18, 1787, as the Philadelphia sun was rising on the infant Constitution, a Mrs. Powell approached Dr. Benjamin Franklin, one of the most respected among the Convention delegates. She inquired, "Well Doctor, what have we got a republic or a monarchy?" "A republic," replied Franklin, "if you can keep it."
Saturday Optional Dinner
A Tribute to the American Founders sponsored by the Bill of Rights Institute. For more information about the Bill of Rights Institute, visit their website at www.BillofRightsInstitute.org.