Founders' Fellowships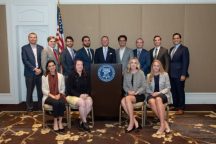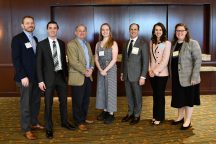 Are you interested in learning more about the ideas and perspectives that shaped modern American conservatism? Networking with talented professionals and scholars?
The Philadelphia Society is excited to accept applications for our 2024 Founders' Fellowship Program. We seek to engage up to 12 rising leaders dedicated to advancing the intellectual foundations of a free and ordered society. The Founders' Fellows will be selected from a pool of distinguished candidates who demonstrate academic excellence, exceptional leadership in their field, and a desire to study and debate the essential ideas of the American Founding and the future of freedom.
In advance of our 2024 Spring Meeting in Tampa, Florida, our Founders' Fellows will convene for a Socratic colloquium to explore seminal texts and timely ideas that are critical to understanding the principles and practices of ordered liberty in the Western tradition. Discussions will be led by leading experts in the liberty movement.
For our 60th Anniversary, the Society is pleased to be collaborating with the National Review Institute. The programming for the Founders' Fellowship is based on NRI's Burke to Buckley program for mid-career professionals.
This fellowship includes subsidized attendance at the 2024 Spring Meeting of The Philadelphia Society, including waived meeting registration, and a stipend of $1,250 for lodging and travel expenses.
Expectations
Fellows will be provided a modest selection of texts and must prepare for the discussions by thoughtfully reading in advance.
Fellows must be able to arrive at the Grand Hyatt Tampa Bay, Tampa Florida, no later than 4:00 pm on Thursday, April 18, and are expected to stay within the group hotel block.
Fellows are expected to attend all sessions, including:

Founders' Fellows programming:

April 18, 2024: 5:00 pm – 8:30 pm
April 19, 2024: 8:30 am – 2:00 pm
Society Fellowship Orientation, April 19, 5:30-6:00 pm
2024 Spring Meeting – all sessions (concluding at 11:30 am on April 21)

Fellows must complete a Fellowship Report within 30 days following the meeting.
Who should apply?
This fellowship program welcomes applications from graduate students, recent Ph.D.'s, and young professionals who wish to study the intellectual foundations of a free and ordered society and who are eager to network with established leaders in the conservative movement.
Applications are due November 30, 2023 at 11:59 pm ET. Decisions will be communicated by December 22, 2023.
Please Note: The Founders' Fellowship Program requires a significant commitment of time and participation. If you cannot meet this obligation, please consider applying for the general support fellowship for the Spring Meeting (applications open in January).