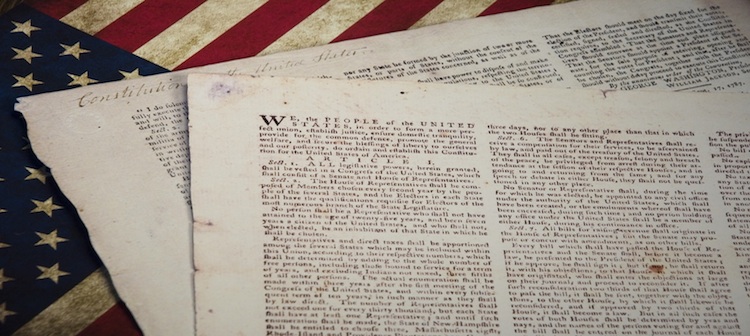 ---
The Roots of American Conservatism—and Its Future
March 27-29, 2015
Sheraton Society Hill
Philadelphia, Pennsylvania
In the mid-twentieth century the conservative intellectual movement emerged in America essentially in reaction to the rise of socialism, Communism, Progressivism, the New Deal and the Cold War. These events and the political trends that accompanied them posed a serious threat to individual liberty, private property, free markets, fiscal responsibility, sound money and the rule of law – in other words, to everything upon which America's freedom and prosperity were based. During and shortly after World War II—certainly by the time Churchill made his "Iron Curtain" speech—the danger had become obvious to all Americans of a conservative disposition. Something had to be done.
Various things happened. Hayek wrote The Road to Serfdom. The Mont Pelerin Society was founded. Richard Weaver wrote Ideas Have Consequences. Churchill made the Iron Curtain speech. Henry Regnery started publishing books. The Berlin Airlift occurred. The Communists took over China and the Korean War happened. Buckley wrote God and Man at Yale and subsequently founded National Review. (He was joined by Bill Rusher, Jim Burnham and other very talented people.) The Hiss case took place and Whittaker Chambers wrote Witness. McCarthy rose on the Senate floor. Abroad, Labour nationalized whole industries in the UK and strong Communist parties arose in Italy and France. Socialism seemed to be winning while classical liberalism was moribund. Meanwhile Orwell wrote 1984 and Animal Farm while Koestler wrote Darkness at Noon. The battle lines were drawn. The Soviets crushed Hungary in 1956 and Czechoslovakia in the 1960s.
In the U.S., the Goldwater campaign of 1964 was a key event for young "movement conservatives." Conservatives suffered a big political defeat in 1964, but they were energized. They elected Jim Buckley to the Senate in New York in the 1970s. Irving Kristol, Norman Podhoretz, and other converts from the Left ("neo-conservatives") joined the cause, bringing with them a certain intellectual respectability among Eastern "liberals." The Public Interest was founded. Fusionism became a reality for a brief time. In the 1970s the Gulag Archipelago appeared, along with books by Kolakowski, Raymond Aron and other descendants of European humanism. There were signs of a religious revival in the U.S.  In 1980, Ronald Reagan was elected, and not long after the Berlin Wall fell.
Nevertheless, there were ongoing challenges to the intellectual and political principles conservatives sought to defend.  The welfare state continued to grow, federalism was giving way to a far-reaching administrative state in Washington, DC, and the rise of global terrorism posed new threats to America around the world and at home.
For over twenty years, the success of Reaganism has fueled the conservative movement, but memories of the Reagan era are fading and new challenges and opportunities face conservatives in the social, economic, and political arenas.  What intellectual resources does the conservative movement have to draw upon to successfully defend ordered liberty in the coming years?
Friday, March 27
4:00 - 6:00      Registration
5:30 - 6:00      Fellowship Orientation
6:00 - 7:00      Reception
7:00 - 9:00      Dinner – Chairman: Joseph F. Johnston, Jr., President, The Philadelphia Society
Keynote Address:  "The Foundations of Conservatism: From the Historical Roots to the 21st Century"
Alfred Regnery, Chairman, Intercollegiate Studies Institute
Saturday, March 28
8:30 – 9:30      Annual Breakfast Meeting of the Membership
(Members only)
10:00 – 11:30      The Liberal Roots of Conservatism
Chairman: Phillip W. Magness, Institute for Humane Studies
James Otteson, Wake Forest University
Steven D. Ealy, Liberty Fund, Inc.
David Hart, Liberty Fund, Inc.
12:00 - 1:40      Luncheon
Chairman:
Keynote Address: "The Cultural Roots of Conservatism"
Roger Kimball, The New Criterion
2:00 - 3:30      Traditions of Conservatism
Chairman: Gleaves Whitney, Grand Valley State University
David Corey, Baylor University
Richard Reinsch, Liberty Fund, Inc.
Frank Buckley, George Mason University School of Law
3:30 – 4:00      Coffee Break
4:00 – 5:30      Re-Appraising Fusionism
Chairman: William C. Dennis, Atlas Economic Research Foundation
Brandon Smith, Office of Governor Sam Brownback
Jacqueline Otto Isaacs, Institute for Faith, Work and Economics
Jason Sorens, Dartmouth College
Response: Donald Devine, The Fund for American Studies
Optional Dinner Hosted by the Intercollegiate Studies Institute
(Contact ISI for details)
Sunday, March 29  
8:00 - 8:45           Breakfast Buffet
8:45 – 11:00     Toward a Post-Reagan Conservatism?
Chairman, Larry Arnn, Hillsdale College
The Hon. James L. Buckley, U.S. Court of Appeals, DC Circuit
Henry Olsen, Ethics and Public Policy Center
George Nash, Russell Kirk Center for Cultural Renewal
Christopher Malagisi, Conservative Book Club