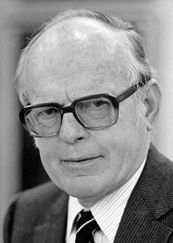 ---
1964 April 25 Western Meeting

Dr. Glenn Campbell and the Intercollegiate Society of Individualists have invited you to attend a preliminary meeting of the Philadelphia Society. You will be one of the group of academic people and other thought leaders from the Western United states, who have been invited to discuss some of the problems of our time, and what contribution to their solution can be made by such a group as the Philadelphia Society.
This meeting is being held as a preliminary discussion. Neither this meeting, nor either of the meetings being held at Indianapolis and Philadelphia will pass on any for¬mal organization or statement. Such matters will be left for a national meeting pro¬posed for mid-November.
9:30 a.m.     Reception: Coffee
10:00 a.m.   Discussion: "American Foreign Policy--
                                                        The Challenge of Crisis"
                           Opening Remarks:   Stefan Possony
                           Discussants:                 George Crocker
                                                                          William McDill
11:30 a.m.   Discussion:                     Philadelphia Society
                           Remarks:                          Peter L. DeLuca
12:30 p.m.   Luncheon
2:00 p.m.      Discussion:  "Some New Approaches to
                                                          Economic Problems
                           Opening Remarks:   Virgil Salera
                            Discussants:                 Glenn Campbell
                                                                         Karl Brandt
3:30 p.m.      Coffee Break
4:00 p.m.       Discussion:   "The American Academy:
                                                           Where is it Headed?"
                            Opening Remarks:     Russell Kirk
                             Discussants:                   Ronald McArthur
                                                                             Leo de Alvarez
5:30 p.m.       Adjournment